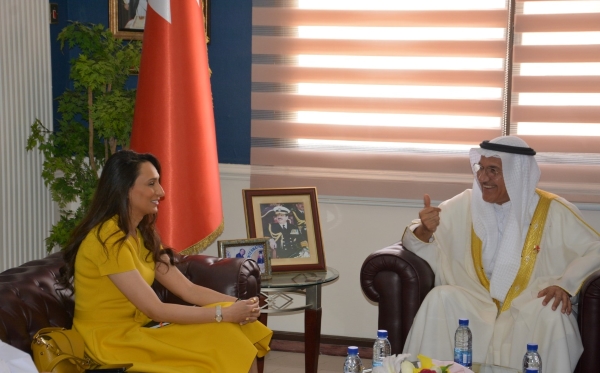 Northern Governor Ali bin Al Shaikh Abdul Hussain Al Asfoor received Chief Executive Officer of Bahrain Development Bank Mrs. Dalal Al Qais.
The two sides discussed the partnership between the Health Cities Coordinator Office and the Bank to support Aali Healthy City according to the criteria set for accreditation. The governor praised the success stories in Horat A'ali emphasizing on the importance of documenting these national stories and welcomed the joint cooperation to implement national programs and activities to promote the Farmers Market.
Mrs. Al Qais affirmed the Bank keenness to support the different sectors in the Kingdom of Bahrain. She also considered the Bank a link between the National Initiative for Agricultural Development and Tamkeen to empower agriculture sector in Horat A'ali in order to support food security.
BDB's CEO also presented the services and schemes provided by the Bank to support agriculture and fisheries and the Bank's plans to support the farmers' market in Aali and promote it in the media.