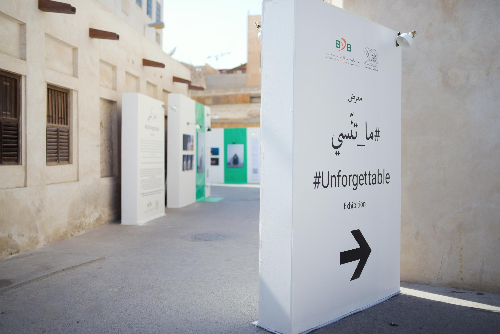 In celebration of Bahraini Women's Day 2021, which is held under the slogan "Bahraini Women in National Development.. A Journey of Advancement in a Giving Country" Bahrain Development Bank Group (BDB) is launching a campaign titled "unforgettable" to highlight the achievements of Bahraini women in various sectors.
This campaign includes a walk-in photo exhibition at the historic site (Manamat Al-Gosaibi), to document and celebrate some unforgettable stories of hard-working, strong, and inspiring Bahraini women from all age groups and to show the capabilities of women in different fields. The exhibition is organized in cooperation with Bahraini artists and talents to highlight these stories in a unique artistic manner and is welcoming visitors free of charge until December, 11, 2021.
Along with the exhibition, BDB is launching a digital campaign to shed the light on several success stories of Bahraini Female entrepreneurs who have reached distinguished achievements. These pioneering women represent a segment of the beneficiaries of the financing programs and incubation services provided by the bank for Bahraini women businesses.
And on this occasion, BDB extend its gratitude for the Supreme Council for Women and Tamkeen for their continuous support and efforts to pave the way to success for all Bahraini women. And also congratulates the Council on their twentieth Anniversary for two decades of accomplishments and successes that testify their outstanding role in promoting women's rights and full participation in the Bahraini society.