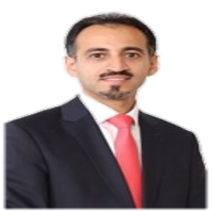 Bahrain Development Bank (BDB), the main catalyst for financing and supporting SME growth in Bahrain, has announced the appointment of Husain Rajab as Chief Business Development Officer, reporting directly to Sanjeev Paul, BDB Group CEO. Husain will be leading one of the bank's main functions that is responsible for long term business development through strategic planning and transformation initiatives.
Husain has more than 17 years of work experience at some of the biggest institutions in Bahrain including Bahrain Economic Development Board (EDB), Batelco, Gulf Air, and Kuwait Finance House. Being an integral part of Team Bahrain, during his last job at EDB, Husain was a Co-Chief Investment Officer leading most of the Business Development functions as well as Investor Experience & Government Affairs Department. Furthermore, he has been serving as a board member at Edamah Real Estate Development Company.
Commenting on the appointment Sanjeev Paul, BDB Group CEO said "Husain brings a wealth of experience and skill sets to BDB's management team which will be invaluable as the Bank executes on its transformation strategy.