Manama 15.4.2019: Bahrain Development Bank (BDB) announced the launch of Point of Sales Assignment in collaboration with CrediMax.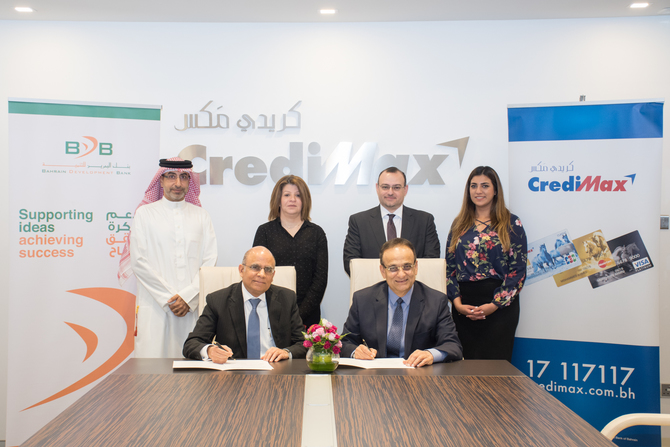 With a view to further support Start-up and SME's, BDB has entered into a collaboration with CrediMax to be able to obtain "POS Assignment on card receivables." This would provide credit mitigation and facilitate provision of financing to SMEs who are unable to provide other forms of security.
The Point of Sale Assignment can be used by retailers and service providers that accept debit and credit cards as a mode of payment, to enhance the security package that is required for raising finance by simply assigning their point of sale sales proceeds to BDB. In other words, the sales collected though a company's debit and credit card machine will be deposited in the company's account with BDB for the tenor of the finance.
BDB's Group CEO, Mr. Sanjeev Paul, stated that "through the launch of the Point of Sale Assignment, all parties involved in the transaction win. The customer receives the required funding, BDB supports the start-up and SME industry, and CrediMax increases their client base." Mr. Paul added, "We are proud of our collaboration with Credimax, which will benefit the start-up and SME ecosystem of Bahrain and will ultimately benefit the Kingdom of Bahrain."
CrediMax Chief Executive Mr. Yousif Ali Mirza commented, "We are very excited to announce our partnership with BDB in the launch of Point of Sale Assignment, which comes in line with CrediMax's strategy to develop innovative financial tools for its clients while providing superior customer service. We are proud to play an active role in allowing our mutual clients to have the best financial solutions for their business & support the kingdom's continuous drive towards development of the SMEs & its important role in the economy of Bahrain."